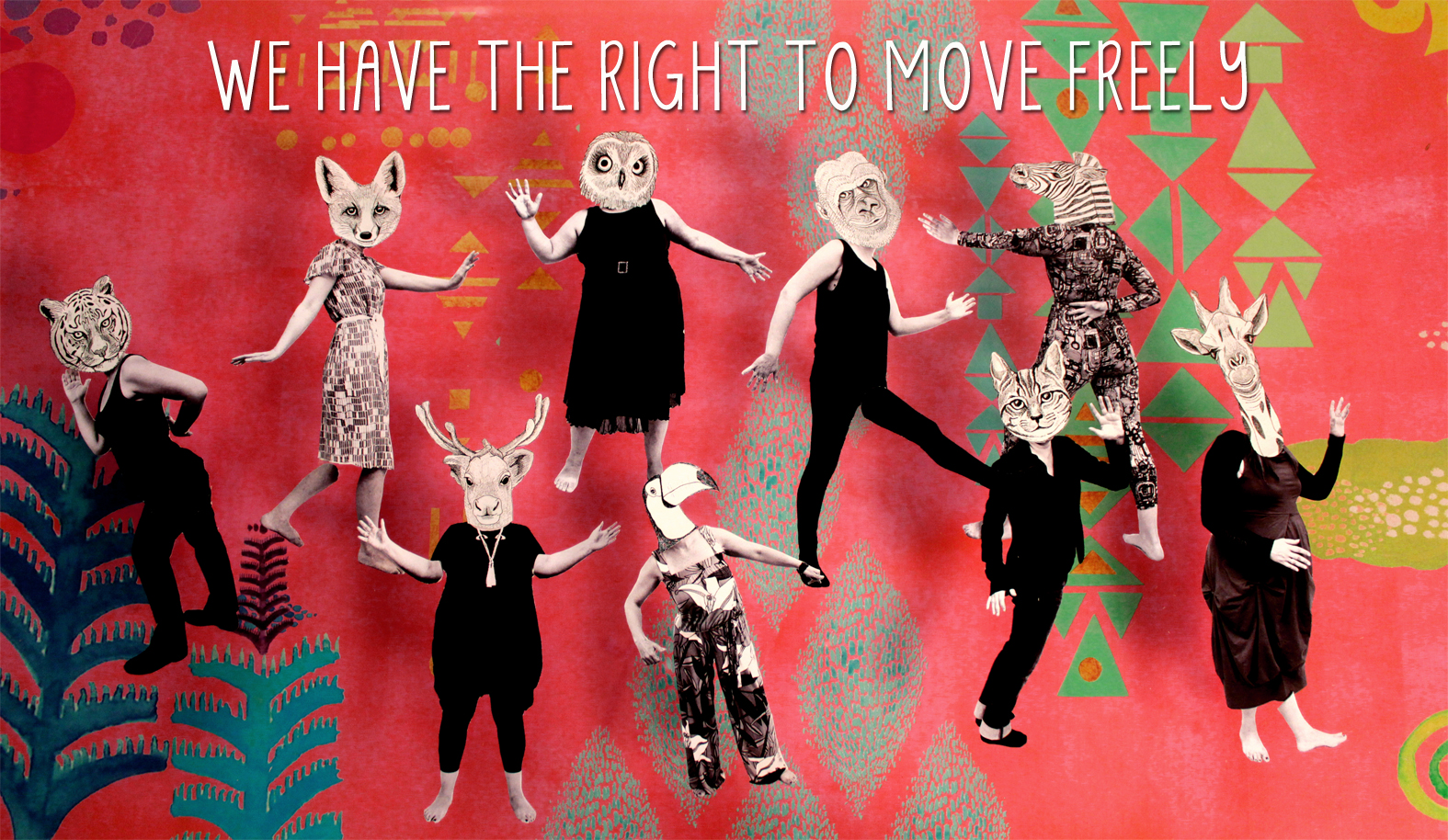 Still from the animation-project "MOVE" for http://mrwn.at/
In "Move" the Daily Rhythms Collective presents a playful animation aiming to speak to a multigenerational audience. The short film is a metaphor on ideas of movement. These displacements, more than solely physical approaches, are imaginary or almost absurd dislocations, removing borders. This political idea insufflates the project with the powerful statement that we all, are rightful to move without impediment across all territories.
Concept: Daily Rhythms Collective
Illustrations: Inka Ylikotila
Background Design: Tuuli Súnden Uusimäki
Camera and editing: Nayarí Castillo
Fix-Photo: Maryam Mohammadi
Actresses: Marie Aimetti (as the giraffe), Daniela Brasil (as the toucan), Nayarí Castillo (as the owl), Sara González Novi (as the Zebra), Maryam Mohammadi (as the tiger), Bernadette Moser (as the cat), Tuuli Súnden Uusimäki (as the fox), Inka Ylikotila (as the gorilla).
Invited artists: Marie Aimetti and Bernadette Moser