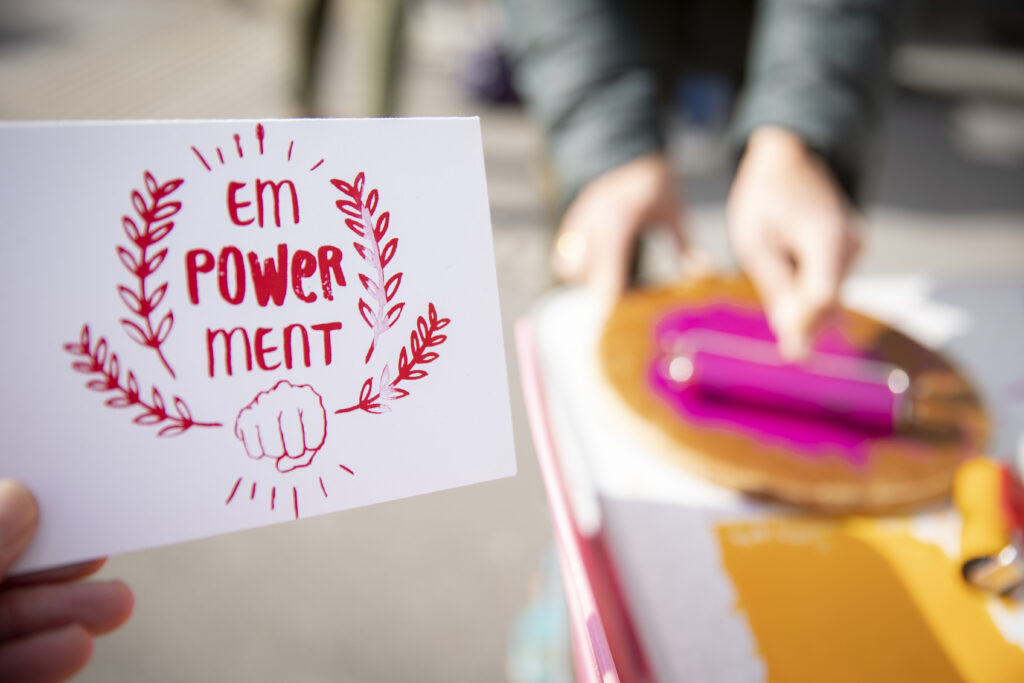 The print bar is a participatory project that discusses the topic of equality and emancipation within workshops with various groups, including migrant and vulnerable communities. Out of these conversations, texts and graphic works are co-created and/or re-appropriated into visual messages, also in various languages. Relevant people representing particular voices of change and resistance are also depicted, especially within struggles against racism, sexism, and colonialism.
Images and messages are available to the public through silkscreen, linocuts, and stamps. The print bar pops up in different places inviting passers-by to print the motifs they identify with. The prints are made in t-shirts, notebooks, postcards and bags, small gifts to spread the word around.
For Workshops and Events, contact us
dailyrhythmscollective (at) gmail.com
HUMAN AND EARTH RIGHTS DEFENDERS – WOMEN STAMPS COLLECTION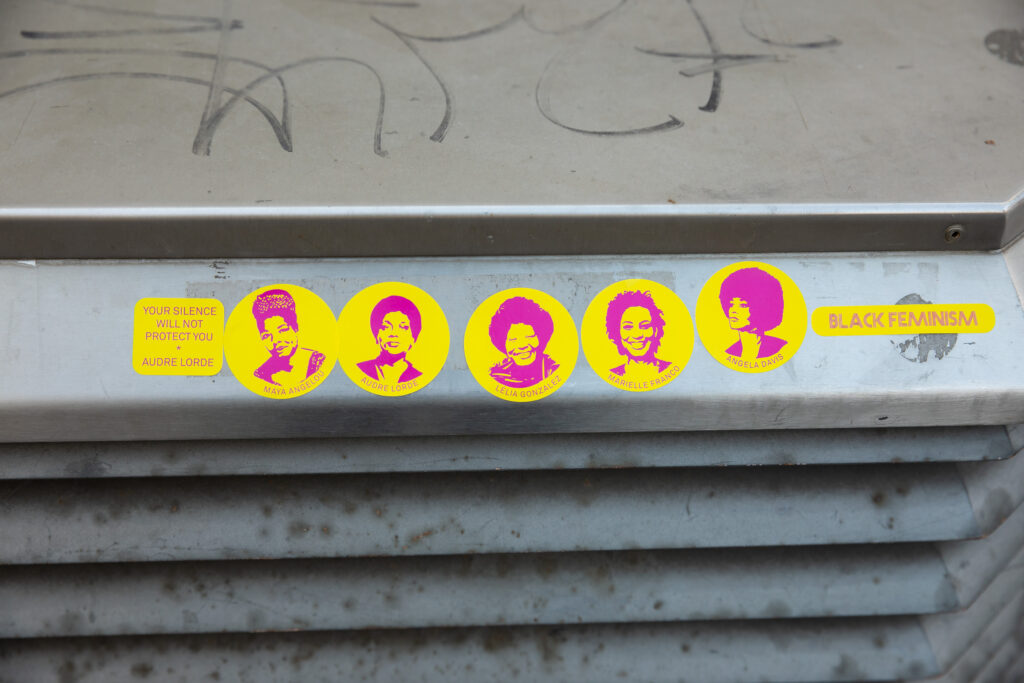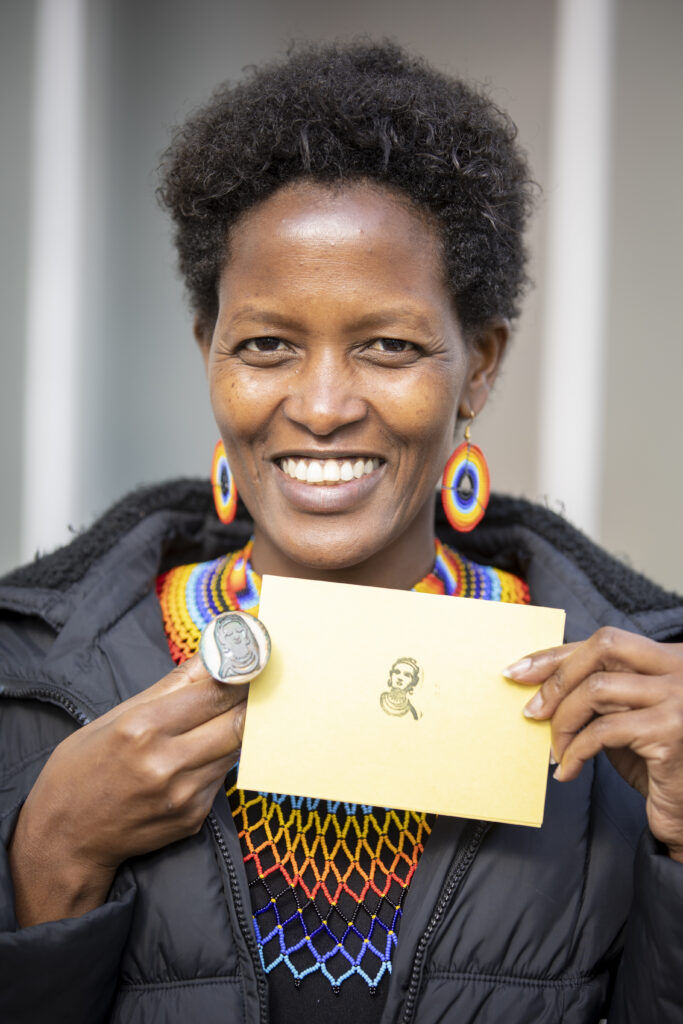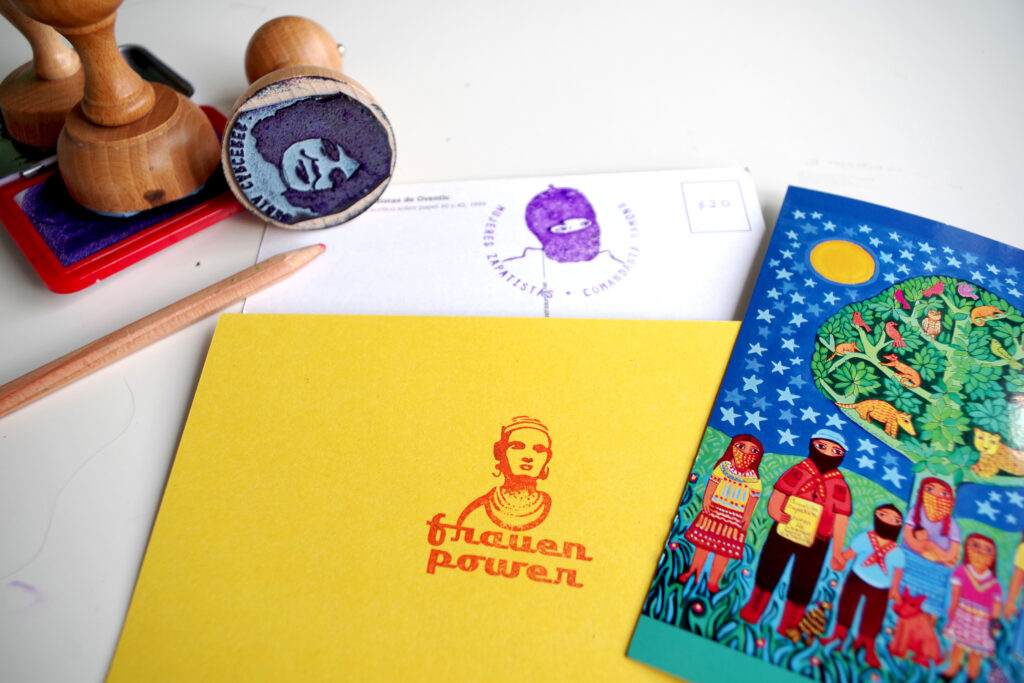 >>>> watch the video of the Women Stamps Collection here
The PrintBar is aligned with Decolonial Feminism – for widening our world views and political imaginaries, and therefore the project highlights a plurality of voices and worlds beyond Eurocentric and White Feminism.
The Women Stamps Collection started as an act of commemoration after the brutal murder of Marielle Franco just before the presidential elections in Brazil in 2018. Now it includes Joenia Wapichana, Berta Cárceres, Comandanta Ramona y las Mujeres Zapatistas, Angela Davis, Maya Angelou, Wangari Maathai, Vandana Shiva, Lélia Gonzalez, Audre Lorde, Gloria Anzaldúa and Rigoberta Menchu.
If you want to contribute and suggest someone, please write to us:
dailyrhythmscollective (at) gmail.com
WORKSHOPS
PUBLIC PRINTING EVENTS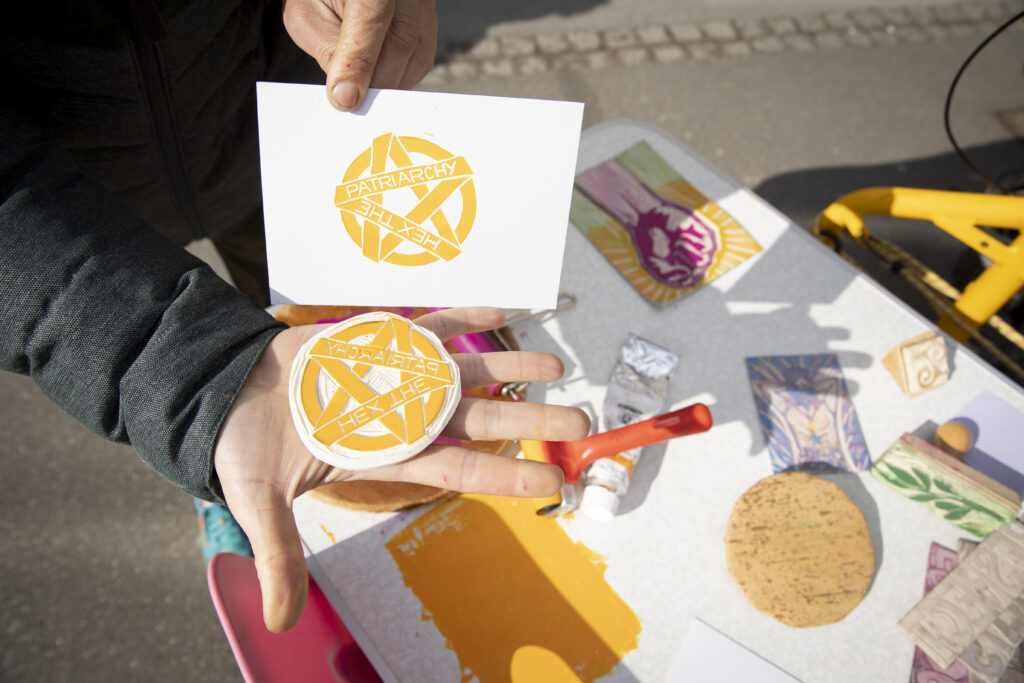 PRINT-WALKING MEDITATION
This project is being realised since 2017 in Graz and abroad,
in collaboration with different partners
Previous partners/ commissions/ events:
Afroasiatisches Institut Graz
0803 Bündnis.  //  Women's Action Forum. seit 2018
Kwirl, 2017, 2021, 2022
Kunsthaus Graz – Koogle 2022
OeAD Culture Connected – HLW Schrödinger, 2022
Büro der Nachbarschaft, 2021
KlimaKulturPavilon, 2021
Caritas Haus – Welcome Graz, 2021
Grieskram, 2020
Akzeptanz, Leechquartier 2019
Ecoversities network// Planetary gathering, Mexico, 2019
Lendwirbel, 2017-19
Staddtteilzentrum Triesterstraße, 2018
Corpocidade UFBA, Brazil, 2018
Funding:
Stadt Graz Kultur/ Landsteiermark
infrastructure support: Institut für Zeitgenössische Kunst – TUGraz